I spent some years practicing law before responding to God's call to enter full-time ministry. I wrote a recent book, Crisis of Discipleship: Renewing the Art of Relational Disciple-Making out of concern for our culture and for the decline of the church in the West.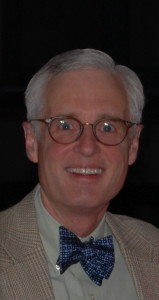 Kathy and I earlier published a practical book on evangelism and discipleship training called, Salt & Light: Everyday Discipleship. We continued e to help churches learn to disciple people more effectively and work with missions. Crisis of Discipleship is an attempt to outline a Biblical and theological foundation for the techniques of relational disciple-making in post modern culture.
Journey on the Path of Life generally looks at discipleship and the history of political theology and philosophy with a view towards a view of discipleship and political thought informed by the Christian emphasis on wisdom and love.
From 1994 to April 2017, I served in two pastorates near Memphis, Tennessee, one at First Presbyterian Church of Brownsville, Tennessee, and the other at Advent Presbyterian Church in Cordova, Tennessee. I then served Bay Presbyterian Church in Bay Village Ohio as it's transitional pastor. We currently live in San Antonio, Texas.
I received my Masters of Divinity from Union Theological Seminary in Richmond, VA., and my Doctor of Ministry degree from Asbury Theological Seminary in Wilmore, KY. At Asbury, I studied Leadership and especially the Spirituality of Leadership. I also have a B.A. from Trinity University in San Antonio, TX and a J.D. Degree from the University of Texas at Austin.
My wife, Kathy, and I have four grown children. Each one of them is pursuing their own careers and bliss!