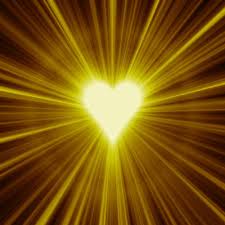 I want to begin with a Merry Christmas. This week, we celebrate the  birth of the Word or Reason of God made Flesh, who came to share our human limitations and show us the way of love. I will not be publishing a blog next week, but will finish this series after the first of the year. Once again, Merry Christmas!
16. The Way of Wise Living
One discouraging reality of contemporary discipleship has to do with the foolishness demonstrated by a number of Christians and their leaders. It is just a guess, but I think that it traces its roots back to the extreme division between faith and works, gospel and law inherent in the Reformation. Studies show that Christians have affairs, divorce, use recreational drugs, cheat on their taxes and engage in a host of unwise behaviors as often or almost as often as anyone else. Christian leaders, especially youth leaders, sometimes exacerbate the situation by giving advice that appeals to the young but which a bit of life experience indicates is foolish. The prosperity gospel is only the most notorious of these. The result is a generation of Christians who believe in Jesus and then simply fit into the surrounding culture. If we are to overcome the crisis of discipleship in the West, we must do better.
There are questions and decisions people cannot avoid in life. Sooner or later everyone must ask and answer questions such as: "What kind of life will bring me true happiness and fulfillment?" "How will I respond to failure?" "What kind of person should I marry?" "How shall I make a living?" "How will I respond to temptation?" "Of the many opportunities of life, which ones will I take advantage of and which ones will I ignore?" "Why am I suffering?" "Why don't my achievements bring me happiness?" "What does the future hold?" No one, Christian or secular can ignore these and similar questions. They are part of the human condition. Fortunately, in Christ the wisdom of God was made manifest, so that disciples can find the kind of wise guidance they need for living as a result of their relationship with him.
Each of us has choices to make in life – to commit ourselves to Christ in faith and follow the Way of Christ as a disciple, or to follow some other path. Where we end up depends on the path we chose to take. Wisdom literature divided these choices into following the Path of Life or the Path of Death. The Christian tradition holds that it is by following Christ that we conform ourselves to the deepest reality of the universe, the reality of the God of Light and Love revealed in Holy Scripture. Over time, disciples learn what it is to follow Christ in the many, sometimes difficult decisions we must make in life. In so doing, we follow the Path of Life.
Old Testament Foundation
The wisdom writers of the Old Testament passed on principles of wise living that summarize the life lessons learned by countless generations of people. The later writers of the Old and New Testament knew that life is unfair. Good people suffer. Wise people sometimes make bad decisions and suffer as a result. Success does not provide meaning and purpose for life. In the end, life is a puzzle, but living wisely is the best course whatever the consequences (Ecclesiastes 9:17-18); 12:13-14).
Christians believe that God is the source of all wisdom (Proverbs 1:7; 9:10). In fact, the Bible says that creation constantly reveals the wisdom of God (Proverbs 8:22-35; Romans 1:20). Proverbs teaches us that wisdom is evident to all who will listen:
Does not wisdom call out? Does not understanding raise her voice? On the heights along the way, where the paths meet, she takes her stand; beside the gates leading into the city, at the entrances, she cries aloud: "To you, O men, I call out; I raise my voice to all mankind. You who are simple, gain prudence; you who are foolish, gain understanding. Listen, for I have worthy things to say; I open my lips to speak what is right. My mouth speaks what is true, for my lips detest wickedness. All the words of my mouth are just; none of them is crooked or perverse. To the discerning all of them are right; they are faultless to those who have knowledge. Choose my instruction instead of silver, knowledge rather than choice gold, for wisdom is more precious than rubies, and nothing you desire can compare with her (Proverbs 8:1-11).
This text begins with wisdom crying aloud, pleading with human beings to live wisely. The image is of lady wisdom standing on a high place outside a Jewish village, or sitting where two roads meet, or standing at the gates of the village, crying out, urging human beings, so prone to foolishness, to take the path of wisdom. The part of today's text that has lady wisdom standing at the cross roads connect with another fundamental insight of the ancient Jewish wise men: each of us has choices to make during the course of our lives. Many people follow paths of foolishness. Wise people follow the path of wisdom.
Wisdom in Human Form
The writers of the New Testament saw in the Crucified and Risen Christ the answer to the quandaries and limitations they saw so clearly in the teachings of the wise men and scholars. This, however, does not mean the writers of the Old Testament were wrong. It just means that there was more to know. The "more to know" was revealed in the life, death, and resurrection of Jesus.
John begins his gospel by identifying Jesus with the very Logos or wisdom and word of God (John1:1). At the end of the Sermon on the Mount, Jesus tells the parable of the wise and foolish builders.  In it, he describes two different ways of life that may be chosen:
Therefore, everyone who hears these words of mine and puts them into practice is like a wise man who built his house on the rock. The rain came down, the streams rose, and the winds blew and beat against that house; yet it did not fall, because it had its foundation on the rock. But everyone who hears these words of mine and does not put them into practice is like a foolish man who built his house on sand. The rain came down, the streams rose, and the winds blew and beat against that house, and it fell with a great crash" (Matthew 7:24-27).
Paul speaks of the Risen Christ as the image of the invisible God, in whom at the wisdom of God dwelt bodily, revealed for all the world to see (Colossians1:19). This revelation was surprising and impossible for the wise of this world to accept because quite unexpectedly God revealed himself in Christ as a God of Love, who is present in the suffering and sin of the world to redeem it through a terrible unexpected death on the Cross (I Corinthians 1:18-29).
Too often, contemporary Christians ignore the fact that our relationship with Christ involves more than forgiveness of sins and a new eternal life. That new eternal life that grows within us is the life of God, the All Wise Creator of the Heavens and the Earth. Part of becoming Christ Followers they are meant to be is learning to make good choices and life wisely in our day-to-day Christian lives.
Our first objective as parents and as church leaders is to help people take the first step of faith in God and a personal commitment to follow the Wisdom of God and listen to the voice of God speaking through Jesus Christ. Once again, the New Testament is full of references to Christ as the very embodiment of the wisdom of God. The author of Hebrews tells us that God once spoke through the prophets and writers of the Old Testament Scriptures, but now God has spoken in the person of Christ (Hebrews 1:1-3). Studying wisdom and learning and growing in our intellectual understanding of Christian faith is important, but of even more importance is our personal trustful following Christ as the wisdom of God (I Cor. 2:23-24).
If Christ reflects God's character, then our commitment to Christ involves becoming wise as God is wise. Part of a commitment to Christ is a commitment to listen to the voice of Word of God and follow the example and teachings of Christ. This means all of us need to be in some kind of regular Bible Study, however short. Each of us needs to take time daily to listen quietly for the voice of Jesus the Christ as he is rendered in Scripture. We need to listen carefully to the voices of those Christians who have gone before us, the voices of Christians of the past. As we do this, and as our souls are formed by the voice of Christ, we become better able to judge wisely and live well.
A Society that Encourages Foolishness
Some while ago, I heard several news commentators talking about a new program called, "Kid Nation."  This show features forty children ages 8 to 15 that were taken to the New Mexico desert to a ghost town for forty days, with the goal of creating a new society. Each child was paid $5,000 for their time at Kid Nation. The show first hit the news when a parent complained and an investigation was launched by the New Mexico Attorney General concerning whether or not child labor laws were violated by having these children work such long days without the kind of breaks and protections professional actors, even child actors, enjoy. [1]
Some commentators looked at the kinds of releases the parents signed, and began to ask questions. One critic who has seen previews summed up another criticism when she exclaimed during the private screening, "What kind of parent would let their child participate in this kind of thing?" [2] This was answered on a blog I read, "The kind of stage parent who wants to ride the tail of their child's stardom." Michael Medved, a television critic, gave one of the most penetrating comments when he pointed out that the entire premise was flawed because these children were not alone in the desert creating a new society. They were surrounded by producers, directors, cameramen, and all the other adults who make up a television production team. In fact, these children were being used to create a program that the producers hoped would sell and which would reflect the social theories of those adults. [3]
The point is pretty simple. In our society adults and children are subject to pressures to conform to all kinds of foolish expectations. Even when adults say they are letting children develop their own standards and values systems, they are still teaching their children something and trying to get some result. Furthermore, adults and child are often manipulated to adopt value systems which are silly or simply won't work or, worst of all, are harmful. There is no such thing as a value free education or child-raising. Adults do influence children and should influence children wisely.
We live in a "romantic age," which is to say that we frequently act as if we believed that we can make good decisions simply by following our feelings. [4] This particular characteristic was exemplified in the movie, "Star Wars," when Obi Wan Kenobi, tells Luke to "trust his feelings" as he attacks the Death Star. Most young people didn't question this at all. Those who, for example, flew bombers in World War II, or jets during Viet Nam, have no memory of trainers telling them to trust their feelings. What you were supposed to do is learn to use the targeting mechanism and do it well according to instructions. Trusting instruments is one of the most important parts of flying. The aviator who does not is doomed.
This line from Star Wars exemplifies a huge problem in our culture – the idea that major life-time decisions are to be made on the basis of feelings not reason. This flies in the face of all human experience throughout most of human history, where wise people have urged humans not to follow their feelings but to develop good judgment and become wise.
Throughout most of human history people did not think that children naturally became competent adults or ladies and gentlemen without discipline, knowledge and training. In the Judeo-Christian tradition, from ancient times, it was taken for granted that children would not naturally develop life skills, they would not naturally learn wisdom, and they had to be trained. To become an adult, and especially a virtuous adult, required training in the skill of the virtuous life. [5]
This is why over and over again, Proverbs contains admonitions like, "Train up a child in the way he or she should go and when they are old they will not depart from it" (Proverbs 22:5-7).   This is why in Deuteronomy we hear the voice of Moses urging "Hear, O Israel: The LORD our God, the LORD is one. Love the LORD your God with all your heart and with all your soul and with all your strength. These commandments that I give you today are to be upon your hearts. Impress them on your children. Talk about them when you sit at home and when you walk along the road, when you lie down and when you get up. Tie them as symbols on your hands and bind them on your foreheads.  Write them on the doorframes of your houses and on your gates" (Deuteronomy 6:4-9). In order to learn to live wise, Christ-like lives, we need to be discipled into a life of wisdom.
People do not "naturally' develop life-skills, they have to be trained. Similarly, we Christians do not naturally develop Christ-like habits, the capacity for wise decision-making, and the virtues of Christ by nature. It takes training. This is why Jesus says in the Great Commission, "Go ye therefore into all the world and make disciples, teaching them to obey all I have commanded" (Matthew 28:16, emphasis added). We all need help to learn the things that we need to know to live wisely.
Children and new believers need training to be equipped for life. Teens need to be trained for the challenges of school, college, and early career decisions. Young adults need equipping for the challenges of adulthood. Parents need equipping for the demands of child-raising. New Christians need to spend time learning to be wise and make good decisions in their Christian and day-to-day lives. New Christians need opportunities to explore Christian faith more deeply. Becoming a good disciple of Jesus does not just happen; it requires work, study and self-discipline.
Choices Depend on the Voices to Which We Listen
In Romans 12:1-2, Paul urges the Romans to be transformed by the "renewing of their minds". The word Paul uses for "mind" is not a word that means simply our brains. When the Greek used this word, "mind" they meant the whole person's mental intellect as well as our, moral and emotional reasoning, the place inside each of us where decisions are made. [6] We all make decisions based upon the deepest orientation of our personhood. Our personhood is defined over time by the voices we listen to and by the words and images we hear, see and internalize. Over time we become as we think and act. [7] This is why parenting, good parenting and life time learning is so important.
Some time ago, I had a conversation with one of the people who have been helping us put together the new church directory. She was telling me about a ministry she is involved in with her church – helping people overcome the negative self-images many people carry into adulthood. She told me the story of a young man whose father made a hasty, bitter, belittling comment to the effect that he was a "loser" when he was six years old. This comment followed this man for many, many years, until in midlife he finally overcome the memory and the internal voice that memory had created telling him over and over again that he was a loser and would fail at life.
The Goal: Wiser and Better Christians
In 1967, the movie Bonnie and Clyde was released. [8] The movie glorified the career of Bonnie Parker and Clyde Barrow, bank robbers who terrorized Texas and parts of the Midwest during the 1930's. They had a hideout in Joplin, Missouri, near our family's home in Springfield. Clyde Barrow was a sociopath and a murderer. Eventually, law enforcement officers, led by famous Texas Ranger Frank Hamer, ambushed and killed them. Bonnie Parker was twenty-four when she died; Clyde Barrow was twenty-five. To young moviegoers, the wild life of Bonnie and Clyde seemed exciting. The truth is they lived short, violent, unhappy, unhealthy, unbalanced, and ultimately futile lives. In the end, they were ambushed and killed. In truth, they ambushed themselves by the way they lived. Bonnie and Clyde were both evil and foolish—and so are all those who ignore the voice of wisdom speaking in Creation and Scripture.
One reason for Christians to understand the perspective of the writers of wisdom literature is that our culture desperately needs to recover a sense that there is a moral order to the universe into which our life-stories fit. Contemporary people are often physically, morally, and spiritually rootless. Rootlessness leads to a shallow life lived in a series of unconnected choices based on the impulses of the moment. Without a sustained vision of life, and without the wisdom of past generations, contemporary people are like all those who distain history: condemned to repeat the mistakes of the past and reap the consequences. [9] We need what wisdom literature offers.
As early Christians meditated on the life, death, and resurrection of Jesus, they came to understand Jesus as God in human form—embodied Divine Love. The eternal, secret wisdom of God—a wisdom we can only imagine—came to us in a way we human beings can see and understand. When we have questions about how we can live the life of wisdom, we have a concrete, historical person we can look to for the answers. Jesus came to us, filled with the wisdom and love of God. Into the darkness of our world and into the darkness of our lives, the light of God shines in the person of Jesus the Christ.
The Most Important Gift
Over the years, my wife and I have given our children a lot of gifts. I don't know how many pairs of expensive tennis shoes we've bought four children, but it involves thousands of dollars. We've bought running shoes, basketball shoes, soccer shoes, tennis shoes, and the like. We've bought enough "Air Jordan's" and similar products to support a large number of famous persons in retirement. You know what? Not one pair of those shoes is still in existence.
We've bought hundreds, maybe thousands of toys over the years. We've bought Transformers, He-Men, She-Woman, Spider Men, Power Rangers, Ken and Barbie, and a host of other famous and not so famous toys. You know what, except for a very few toys and dolls stored in our attic for grandchildren, they have all long since broken and been thrown away.
The fact is that most of the things we buy ourselves and our children wear out, are outgrown, or break within months, days, weeks, even moments after the time we purchase them; then they are gone and forgotten. Advertisers tell us that we and our children cannot live without a host of things that for all of human history children lived without, and we believe them or at least we live as if we believed them. But when they are worn out or superseded by the next big thing, we soon forget them entirely. In the meantime, we can slowly but surely forget to be sure they actually get the things they really need.
One of my friends in the pastoral ministry made a comment that has kept me going through the delays and disappointments that are involved in any attempt to write something. He said, "So often, it seems as if we are telling Christians and potential Christians, 'Behave this way because the Bible says so, or the church says so, or the denomination says so.' What you are saying in this book is, 'Behave this way because it is the way to true happiness and fulfillment.'"
Until my friend said this, I had not focused on that fact, but the truth is that is exactly the point of helping new Christians live wisely. In the end, if there is a creator God, and if the wisdom of that creator God is embedded in creation, then we ignore this wisdom at our peril – and so do our children and loved ones. If Christ is the very image of the invisible God, then by listening to his voice and learning to think and make decisions as Jesus thought and made decisions is the most important thing we can do, for in doing this we become like God and act wisely in accordance with the way God intends. This ability is the most important thing we can give new believers and those we love.
Copyright 20009, G. Christopher Scruggs, All Rights Reserved
[1] See, Maureen Ryan, "How CBS Went Wrong with 'Kid Nation'" Chicago Tribune.com www. Chicago Tribune.com/Entertainment, (September 5, 2007).
[2] See, Brian Lowrey, "The kids aren't all right Kids Nation' the Latest Show to use Tykes for Profit" Variet.com May 25, 2007)
[3] This was a comment made by Medved on Fox News during an interview September 4, 2007.
[4] Romanticism was literary, artistic, and philosophical movement originating in the 18th century involving a reaction against the rationalism of the Enlightenment with a resulting emphasis on the imagination feelings and emotions. One of the features common among Romantic thinkers is a deep respect for nature and a belief that culture often distorts nature. Therefore, Romantics are inclined to dismiss belief in the essential fallenness (original sin) of humans.
[5] Portions of this Chapter are from G. Christopher Scruggs, Path of Life: The Way of Wisdom for Christ-Followers (Eugene OR: Wipf & Stock, 2014, hereinafter "Path of Life." This book is a critical realistic introduction to wisdom literature.
[6] See, Bishop of Nafpaktos Hierotheos, Orthodox Psychotherapy: the Science of the Fathers tr. Esther Williams (Levadia, Greece: Birth of the Theotokos Monastery, 1994). The Greek concept of "nous" is broader than our concept of mind, including the memory, understanding and will, the complete psychosomatic person.
[7] See, James Allen, As a Man Thinketh, (New York: Barnes and Nobel, 1992), for a classic statement of this insight.
[8]  David Newman, Robert Benton, and Robert Towne, wr. Bonnie and Clyde Arthur Penn, dr., starring Warren Beatty and Faye Dunaway (1967).
[9] I have written about his both in Path of Life and in the Introduction to Centered Living/Centered Leading: The Way of Light and Love Rv. Ed. (Shiloh, 2016).