Gracious God of History, whom we are pleased to call "Father" or "Daddy" because of the Life, Death and Resurrection of Jesus:
We come to you as a thankful people. We are thankful for our salvation. We are thankful for those you have called to be our leaders over the past 101 years of the history of Bay Presbyterian Church, and we are thankful to be a part of the history of this great congregation. We are thankful for all the leaders of the Church Universal from the Resurrection until today. We are here because of their leadership.
On this Sunday before Thanksgiving, we are thankful for the little band of Puritans who left the comforts of home, braved the Atlantic Ocean, endured hardship and in many cases death, and who founded one of the first settlements of what would become the United States of America. We confess, O God, that we often forget the sacrifice made by them and by countless others who came here seeking religious, economic, and political freedom.
In the words of a famous national hymn we can pray:
O beautiful for pilgrim feet
Whose stern impassioned stress
A thoroughfare for freedom beat
Across the wilderness.
America! America!
God mend thine every flaw,
Confirm thy soul in self-control,
Thy liberty in law.
We pray, O God, that we might have some of their passion for You and for freedom, some of the strength of character that enabled them to make sacrifices for their freedom and for ours. With the writer of the hymn, we pray for a mending of our national flaws, self-control, and respect for the rule of law, all of which have been under attack in our recent past. We pray for your mercy upon the over 300-year old experiment in freedom that is our national history.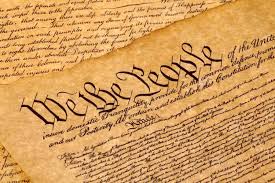 Holy God: we know that no people or nation can have leaders better than those whom they lead. Therefore, we ask your forgiveness for our national sins and flaws, for the way we have sometimes mistreated the stranger, the foreigner, those brought here without their consent, and those here before most of us who were disenfranchised in our past. We ask for your forgiveness and your mending of these and all our national flaws.
We thank you, O God, for the leadership of our nation. By your Word, you ask us to pray for those in authority (I Timothy 2:2), and we do pray for the President, the Congress, the members of the Courts of our nation. We pray for the Governor of Ohio, for the legislature and for the courts of our state and county. We thank you for the leadership of the city of Bay Village, and particularly for our Mayor and member, Paul Koomar. We thank you for the leaders of all the neighborhoods and communities of our nation. We ask that you would protect them, watch over them, and give them all wisdom and love for the citizens of our nation, state, and community. We also pray for the leaders of all the other nations of the world, even for our enemies, that you would give them wisdom and love for their peoples and peace among all peoples.
Finally, O God of Travelers, who came from Heaven to Earth: We do ask that you would protect all those who will be traveling this coming holiday week. Send your holy angels to surround and protect them, and bring them back home safely when our holiday is over.
We ask these things in the Name of Your Son and our Lord, Jesus the Christ.
Amen